Events & Webinars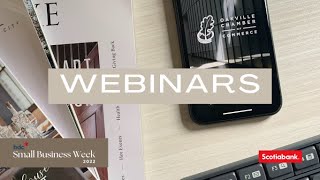 Webinar: Rishi Bandhu, Bandhu Law Professional Corporation | BDC Small Business Week 2022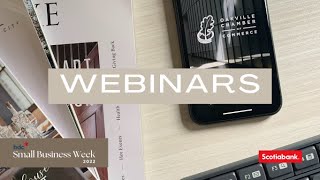 Webinar: Amato De Civita, JTX Inc. | BDC Small Business Week 2022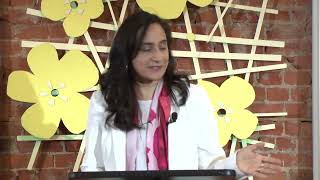 Fireside Chat with the Honourable Anita Anand, Minister of National Defence & MP for Oakville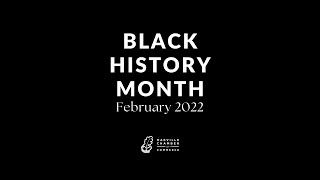 PART 4: Oakville Chamber - Black Mentorship Inc. Interview

Webinar: Rishi Bandhu, Bandhu Law Professional Corporation | BDC Small Business Week 2022

Hear Rishi discuss his early career experiences - including the challenges he faced as a racialized lawyer, how the industry is changing, and how he's paving the way for future lawyers of tomorrow.

Webinar: Amato De Civita, JTX Inc. | BDC Small Business Week 2022

Amato's wealth of experience in the sales industry has taught him a lot, including the keys to success as a sales person, and how to effectively manage a sales team.

Fireside Chat with the Honourable Anita Anand, Minister of National Defence & MP for Oakville

Watch this fireside chat with Minister Anand, moderated by Tim Caddigan, Senior Director, Programming & Community Relations at Cogeco. Thank you to our partners, CN & Sheridan

PART 4: Oakville Chamber - Black Mentorship Inc. Interview

Watch the final part of our interview with Black Mentorship Inc. Founder & Executive Director, Evangeline Chima!⁠ ⁠ In this part, we talk to Evangeline about what she hopes to see in the future of the Oakville business community.⁠ ⁠ To catch up on previous parts of our interview, head to our social pages!⁠ ⁠ Thank you to Evangeline and the whole team at Black Mentorship Inc. for the incredible work that you do, and for taking the time to speak with us!⁠
Love Local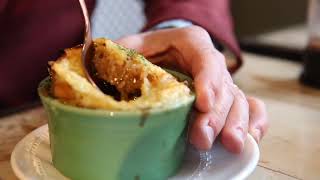 Love Local x Taste of Oakville Episode 5: La Parisienne Crêperie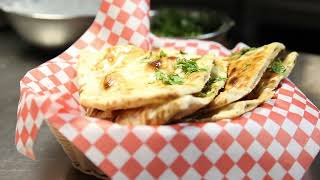 Love Local x Taste of Oakville Episode 4: Coriander Green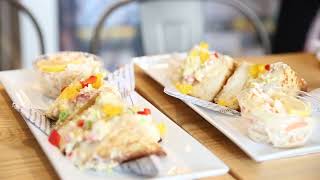 Love Local x Taste of Oakville Episode 3: The Mermaid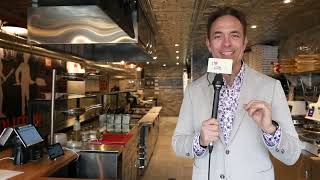 Love Local x Taste of Oakville Episode 2: DoughBox Lakeshore

Love Local x Taste of Oakville Episode 5: La Parisienne Crêperie

On the final episode of our Love Local x Taste of Oakville series, join Chris Mei at La Parisienne Crêperie to get a behind-the-scenes look at how they are bringing authentic Parisian cuisine to Oakville! Taste of Oakville is a culinary event that runs from February 15 - March 10, 2022 featuring restaurants from Downtown Oakville, Bronte Village, Kerr Village, and across Oakville offering prix-fixe lunch & dinner menus. Head to www.visitoakville.com and www.tasteofoakville.ca to learn more! ⁠ Taste of Oakville is hosting Walk Off the Earth on March 31, 2022. Keep your lunch and dinner receipts from any of the participating Taste of Oakville menus and submit them at www.tasteofoakville.ca/contest/ for a chance to win!⁠ ⁠ Video production: Treehouse Creative Agency⁠

Love Local x Taste of Oakville Episode 4: Coriander Green

On Episode 4 of our Love Local x Taste of Oakville series, join Chris Mei and Chef Harminder at Coriander Green for a behind-the-scenes look at how they create their signature Indian dishes.⁠ Taste of Oakville is a culinary event that runs from February 15 - March 10, 2022 featuring restaurants from Downtown Oakville, Bronte Village, Kerr Village, and across Oakville offering prix-fixe lunch & dinner menus. Head to www.visitoakville.com and www.tasteofoakville.ca to learn more! ⁠ Taste of Oakville is hosting Walk Off the Earth on March 31, 2022. Keep your lunch and dinner receipts from any of the participating Taste of Oakville menus and submit them at www.tasteofoakville.ca/contest/ for a chance to win!⁠ ⁠ Video production: Treehouse Creative Agency⁠

Love Local x Taste of Oakville Episode 3: The Mermaid

On Episode 3 of our Love Local x Taste of Oakville series, join Chris Mei as he meets with Denise Glazier at The Mermaid to learn more about how they're bringing East Coast food & hospitality to Oakville. ⁠ Taste of Oakville is a culinary event that runs from February 15 - March 10, 2022 featuring restaurants from Downtown Oakville, Bronte Village, Kerr Village, and across Oakville offering prix-fixe lunch & dinner menus. Head to www.visitoakville.com and www.tasteofoakville.ca to learn more! ⁠ Taste of Oakville is hosting Walk Off the Earth on March 31, 2022. Keep your lunch and dinner receipts from any of the participating Taste of Oakville menus and submit them at www.tasteofoakville.ca/contest/ for a chance to win!⁠ ⁠ Video production: Treehouse Creative Agency⁠

Love Local x Taste of Oakville Episode 2: DoughBox Lakeshore

On Episode 2 of our Love Local x Taste of Oakville series, join Chris Mei as he heads to DoughBox Lakeshore to get a behind-the-scenes look at their delicious wood-fire pizza. ⁠ Taste of Oakville is a culinary event that runs from February 15 - March 10, 2022 featuring restaurants from Downtown Oakville, Bronte Village, Kerr Village, and across Oakville offering prix-fixe lunch & dinner menus. Head to www.visitoakville.com and www.tasteofoakville.ca to learn more! ⁠ Taste of Oakville is hosting Walk Off the Earth on March 31, 2022. Keep your lunch and dinner receipts from any of the participating Taste of Oakville menus and submit them at www.tasteofoakville.ca/contest/ for a chance to win!⁠ ⁠ Video production: Treehouse Creative Agency⁠