Member Benefits
Connect, Communicate & Build Community
The Oakville Chamber of Commerce Member Benefits
The Oakville Chamber of Commerce is the voice of the Oakville business community. Benefits of membership include advocacy and government relations, discount and savings programs, and networking opportunities. Our mission is to foster a healthy, engaged, and sustainable business environment and economy in Oakville.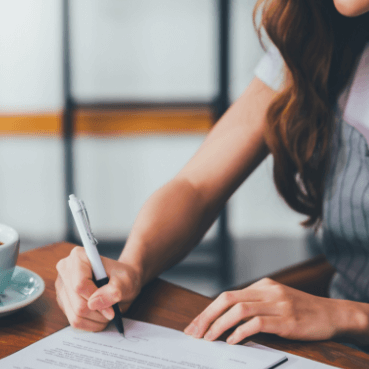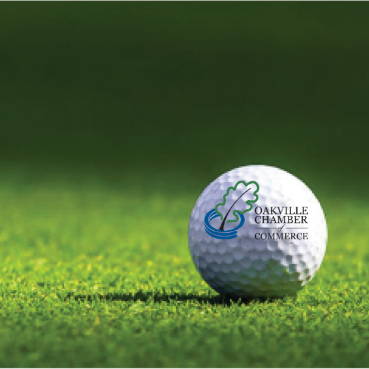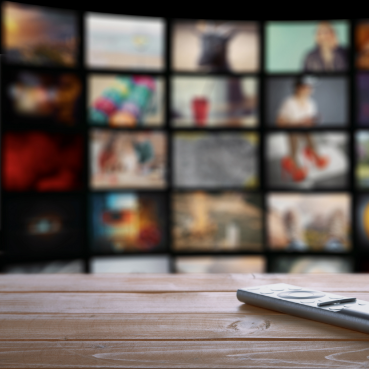 Promotional Opportunities
Group Insurance Plan –
Real benefits for your business
Next to their salary, most employees feel benefit coverage is the most important thing their employer can offer. That's why more than 30,000 business owners choose to provide benefits through the Chambers Plan. The Chamber's Group Insurance Plan covers all the essentials.
Dental to Critical Illness Insurance
Online Wellness Support
Health Spending Accounts
Guaranteed Coverage and Renewal
Stable Rates
You don't need to be a Human Resource expert to administer the program. Your local advisor and the people behind the Chambers Plan will take the time to explain and be flexible. Get a free quote from the Hynek Financial Group at www.hfgb.ca or email info@hfgb.ca
Meeting Facilities
Need a professional meeting space? Book the Oakville Chamber boardroom!
Our boardroom is available to members, Monday – Thursday, 9AM – 4PM, by appointment.
What's included?
Executive style meeting table, accommodating up to 10 people
Complimentary coffee, tea, and water
On-site staff to assist with technical set up
Wi-Fi
Free parking
Optional: A/V meeting tech
Our large TV screen and state-of-the-art digital meeting tech is available to add on to your booking at the Half Day or Full Day rate
Please contact info@oakvillechamber.com to learn more and book.
Promotional Opportunities
Promote your business to the Oakville Chamber's expansive network!
There are a number of advertising and promotional opportunities available to businesses of all sizes.
The Business Advocate
The Business Advocate is the Oakville Chamber's electronic newsletter that is sent weekly to over 1800+ subscribers, informing them of upcoming events, latest news items, and member announcements. Interested in reaching this vast network? To enquire about advertising opportunities please contact Rachel Leang rachel@oakvillechamber.com.
Member News & Announcements
Share the latest news about your organization! We love to share member news in The Business Advocate at no cost!
Examples of news items we share:
Awards/achievements
Featured in the news or mentioned in an article
Staff receiving any special recognition/awards/ achievements/appointments (e.g. on a Board of Directors, or receiving a special designation)
Job postings
Celebrating a special milestone in business (5, 10, 20 years, etc.)
Giving back to the community
Please send your news to info@oakvillechamber.com. Please note that the Oakville Chamber has the final editorial right to what is published.
Members are also encouraged to join the Oakville Chamber of Commerce Group on LinkedIn. This forum is for members to meet online, discuss ideas, and share their news! You'll also receive updates from Oakville Chamber staff. Join now!
Use of Chamber Logo
Display your Oakville Chamber of Commerce membership to your customers and the larger business community. All members are encouraged to use the logo on marketing material, both print and digital. Use of the logo by non-members is strictly prohibited. The Oakville Chamber logo can be linked to the Oakville Chamber website at www.oakvillechamber.com. Members are not permitted to link the logo to any other website address.
Esso Business Card Program
A fuel discount ($0.035 per litre) is offered to members at all Canadian ESSO-branded service stations
The Esso Business Card Program gives you exceptional fuel savings, powerful yet easy-to-use fuel management tools. Plus Oakville Chamber of Commerce members receive 3.5cents per litre discount regardless of volume. Pick the degree of control and reporting that's right for your business. Learn more.
To sign-up for the program, or to learn more, please contact:
Robert Guaiani
Grand & Toy Benefit Program
Save up to 25% off over 7,500 quality office products.
Grand & Toy provides real value to Chamber of Commerce members Canada wide. We provide business with easy and convenient ways to purchase products and solutions. With the Chamber's purchasing power, members save on average up to 25% off competitor pricing, have access to fantastic paper prices, and receive preferred pricing on select categories including office supplies, coffee and tech accessories.
Sign up for an account right away at grandandtoy.com/chambersignup. Become a member today and save 10% off your first purchase of $100 or more. Use promo code 15CHSAV.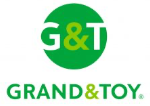 Magnet Hiring Tool
Connect to the right talent through Magnet, a network powered by a data-rich job-matching technology.
Both Job Seekers and Employers create a profile — Job Seekers outline their experience, education, skills, and work preferences, while Employers create a business profile and craft a detailed job post. On the back-end, both Seekers and Employers are tapping into the same keyword database to complete their profiles. This is how talent matching happens in the back-end. Learn more about the platform.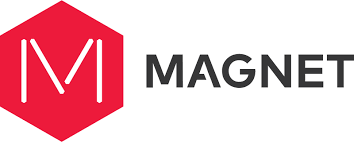 Order your Oakville Chamber of Commerce name badge today!
Look professional and save time checking in at events while proudly displaying your Oakville Chamber membership! The name badge, including your full name and organization, is only $25 plus HST. To order, please email Karen at karen@oakvillechamber.com.
Elavon
Accept payments in-store, online and on the go!
Payment Solutions Built for You
Did you know that the Oakville Chamber of Commerce is a preferred partner with Elavon? Elavon offers a powerful suite of payment solutions and flexible partner programs to help empower your success and accelerate your revenue growth. We provide next-day funding so you can better manage cash flow and business operations.
We make it possible. You make it happen.
Are you ready to get started?
Connect with us by filling out the form or call 1.844.935.3621 to learn about the options available to meet your unique business needs and take advantage of your members-only discounted pricing.
Meridian
An exclusive offer for your business and employees. Meridian has partnered with the Ontario Chamber of Commerce to help you grow your business with exclusive banking offers and fantastic perks for your employees.
$200 welcome bonus to new Meridian Business Banking Members
No-fee daily banking
30% off service fees
Leasing and financing